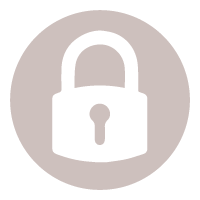 Personal Information Privacy Statement
How we protect your data
The General Data Protection regulations or G.D.P.R. sets out rules about how Pennant Homes, part of Coastal Housing Group is able to collect, manage, use and keep any personal data it holds; this includes sensitive personal data. This may be personal data we collected from you or provided by other organisations.
Your Rights
G.D.P.R. gives you more rights over your personal data, such as:
Rights of access (to know what information is held about you)
The right to change data which is inaccurate
The right to object to us using your data (in certain circumstances)
The right to be forgotten/right of erasure (in certain circumstances)
Where you have given consent to use your personal data, you have the right to withdraw that consent.
If you think we have not met these rights you can call us to discuss or lodge a complaint with the Information Commissioners Office. Contact details provided at the end of this document.
What is personal data?
Personal data is information which, on its own or with other information, can be used to identify who you are.
Personal data can be, but is not limited to:
Your name
Your date of birth
Your financial details
Employment details
Benefit information
Special categories of data such as religion, sexuality, racial or ethnic origin, political beliefs, trade union membership, health issues.
Using your personal information
Pennant may require and use your personal information in a number of ways:
At your request prior to entering into a contract

Such as making an application for housing or for a job.

To make sure any obligations in a contract are met.
Where there is a legitimate business interest (unless your fundamental rights and freedoms require us to protect your personal data.)

To make sure the services we provide are of a high standard (reviewing and improving the services we provide. This may include training our employees, testing/upgrading our technology or to learn about other processes we can use to improve the administration of the organisation or other business activities)
To survey your opinion on the services Pennant Homes provide

Where we are required to meet legal or regulatory responsibilities.
Pennant Homes may share your personal information with:
Financial Advisors, who you have asked to contact you
Contractors from our approved list in order to carry out repairs to your home
Other companies and agencies to whom you have given your permission
Other companies and agencies if we are required to do so by law
Where we share information we ensure they those we are sending it to also meet our data standards so that your information remains secure.
Pennant Homes may have to get you permission to use your personal information if, for example:
If we want to inform you of events we are holding
To invite you to join service improvement groups
To process special categories of data (where there is not a legal or regulatory requirement to hold it)
Where you have provided consent you may be able to withdraw this at any time.
Pennant Homes will hold your personal data for as long as is set out in our Data Protection Policy or for as long as is necessary to meet our legal or regulatory responsibilities, whichever is the longer. At such time your personal data will be deleted or anonymised in accordance with our Data Protection Policy.
Further information
You can obtain further information on G.D.P.R. from the Information Commissioners Office at www.ico.org.uk.  You can also use this address to report a concern, or call them on 0303 123 1113.
Contact us
To discuss anything in this document, to give us consent to contact you or to withdraw consent you have previously given, please contact our Pennant Head Office team on 01792 619300.